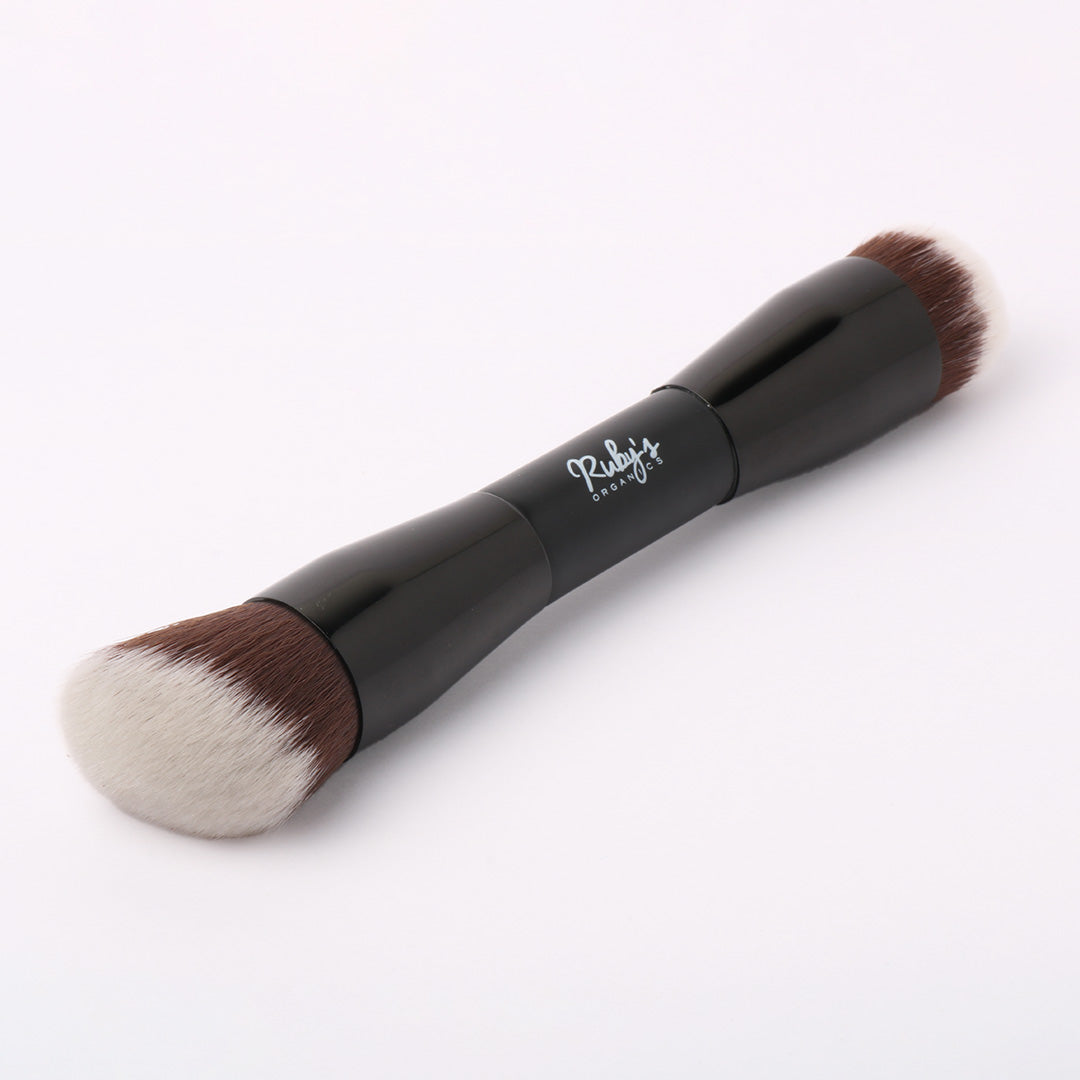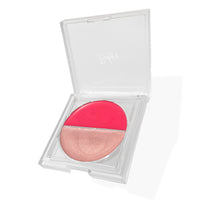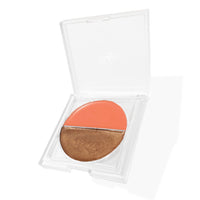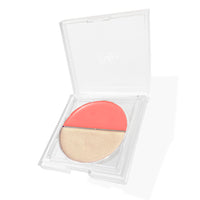 Combos
Crème Blush Duo + Makeup Brush
Pick 1 crème blush duo + makeup brush
Buy our NEW Crème Duo with our Dual Ended Brush at a value price for seamless blush and highlighter application. The Crème Duos' natural formulation is not only lightweight and easy to apply, but also nourishes and moisturizes the skin.
Tan is amazing!!!
Tan is amazing!!! It's a nice earthy looking blush which just blends so well on the cheeks. I've been getting soo many compliments! Such a unique shade! I don't use bronze so much, mostly as an eyeshadow which looks pretty too.
WOW!
Love this blush and highlighter kit from ruby... Made the purchase after some reviews of deeprose on youtube. ...I'm not a fan of blushes but this shade is soo pretty..As the name says its a deep pink shade thats perfect for medium indian skin tones...Blended super well. The highlighter illuminate is a nice too, not look fake or glittery,...... Both look very natural on the skin. Packaging is classy too. Will buy more shades.
A MUST!
I've heard so much about the ruby's blush and I finally got my hands on their new deep rose and illuminate duo. They are super pigmented but blend so seamlessly into the skin! A little goes a lonngg way and just look at that finish! If you want to try something from rubys, this blush duo would be my number 1 recommendation!!!
Nice Pink
love this nude pink blush! not too loud. i apply it on the eyes too for some colour. would buy again 👍
Dusty Pink
This is such an underrated shade, I don't understand why more people are not talking about this! Especially all the girls with light and even medium complexion looking for subtle blush tones - this is your answer! It looks like the faintest flush even on my LM 01.8 skin tone (Mac NC 40 approx.)
Holy grail!
Ruby blushes are super popular, and I already have deep rose but peach is my new favourite. It's this beautiful warm coral shade that just blends soo seamlessly into the skin. The most natural looking blush out there. Highly recommend!
Lovely color
Tan blush gives me a sun kissed look. Looks very natural on my skin tone.(I use the M02 foundation)
Needs a little warmth to get activated, it applies very well.
Awesome
I don't use blush at all and I thought of trying this...wow product it is... this is very pigmented and creamy and a little bit will cover your cheekbones...this does provide the perfect blush and highlighter to the skin...great for travel too
Deep rose +illuminator
I bought this just for this shade deep rose. It was a lovely color which is like light rani color. An awesome color in my whole collection. I use it as eyeshadow more than blush.. illuminator is just a good highlighting product which has a shimmer finish .
Beauty for Everybody
At Ruby's Organics, we want to encourage a culture that supports and values individuality and self-expression over anything else. We cannot make false promises and claims because truly, the journey to discovering beauty is inward and transcends far beyond the surface. Everybody deserves to feel beautiful and makeup is simply a tool.
Our goal is to bring you clean, uncomplicated, and purposeful products built on innovative
plant-based formulas that do more than just sit on the surface but add nourishment with active skin-care ingredients.
WE SHIP INTERNATIONALLY!
India's favourite organic makeup brand now ships to |country_name|