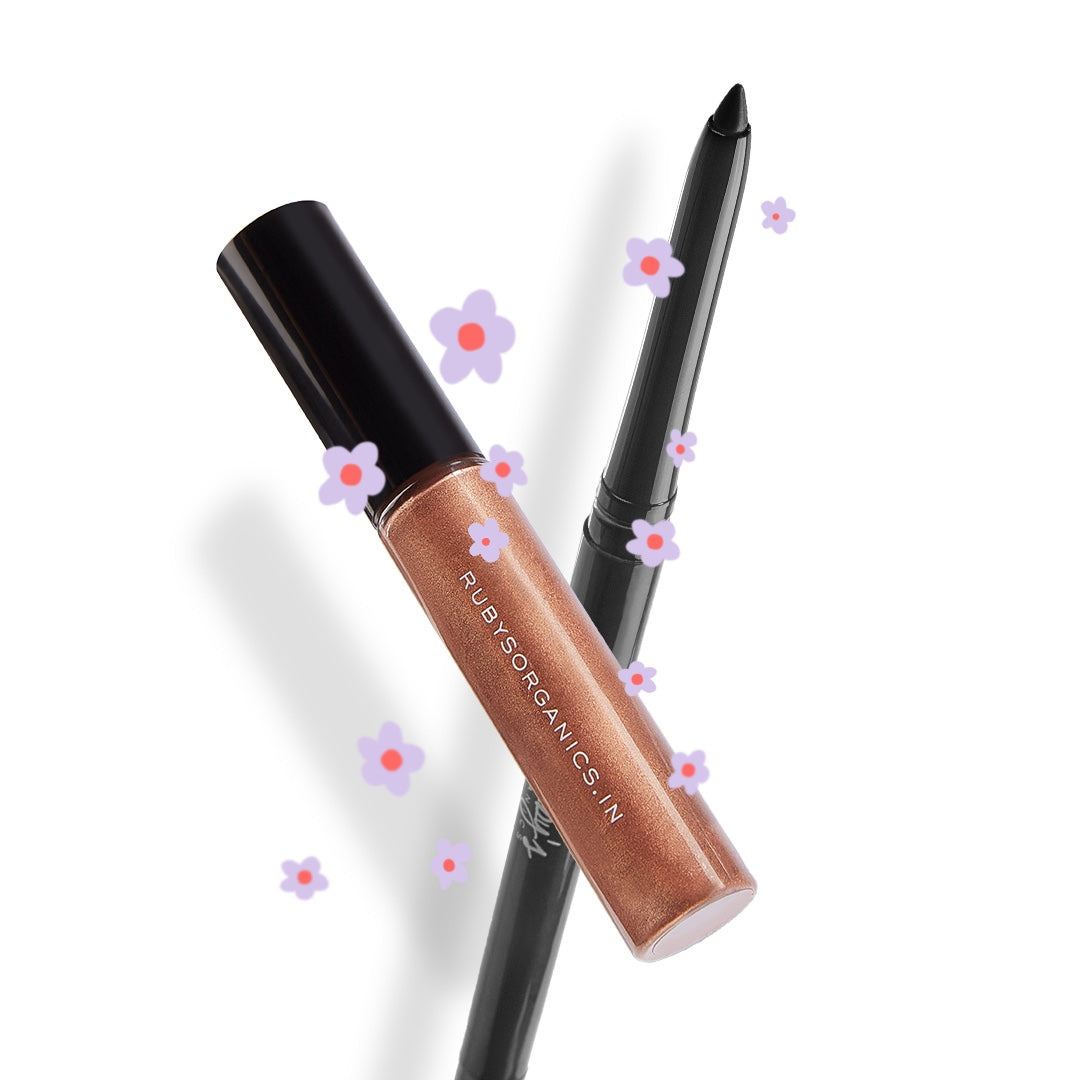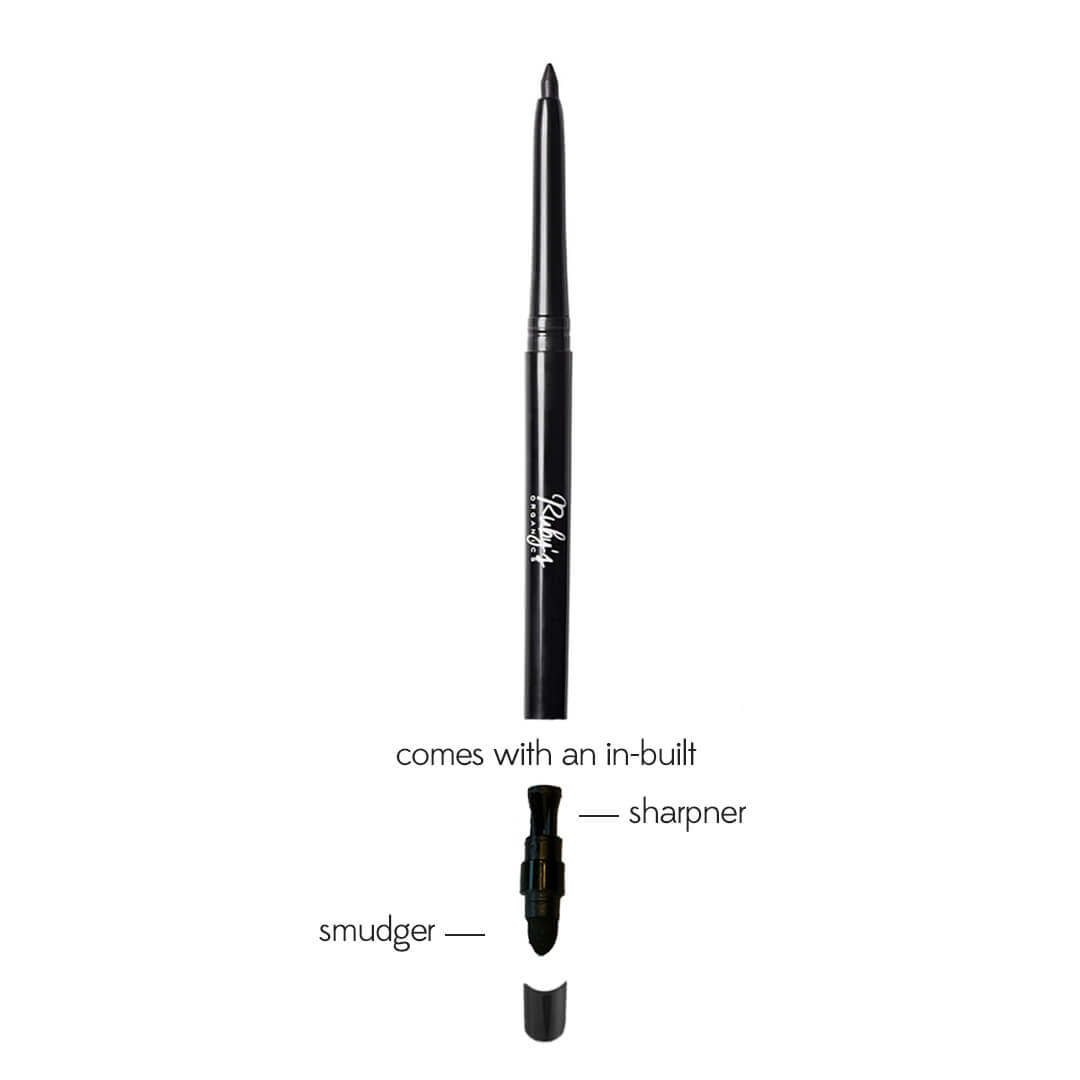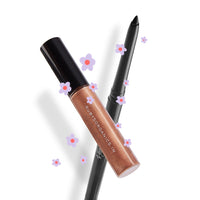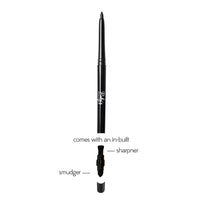 Combos
Eyeshadow & Kohl
Pick 1 eyeshadow + 1 kohl pencil
Glittery or smokey eyes - this combo has you covered! Buy our best-selling Smoked Kohl Pencil, and one of ten richly pigmented and crease-resistant metallic Quick-Set Liquid Eyeshadows - together for less.
 🚚 SAME-DAY ORDER DISPATCH - (Before 12PM on weekdays) 🚚
Its amazing!
I am conscious about what products I apply on my skin and eyes but looks like i have found my perfect kajal for my sensitive skin
Best organic Kajal !
As someone who loves wearing kajal everyday and as a Bharatnatyam dancer kajal is the most important part of my makeup. Unfortunately Im allergic to every brand of kajal out there as it irritates my eyes and I even had to apply eye drops and antibiotics to relieve myself from eye infections and itchiness. Finally I got my hands on Ruby organics kajal..to my surprise it didn't irritate my sensitive eyes . Thank you Ruby organics for creating this gem.
great for everyday looks
thank you rubys, love both black and brown kajal, its organic nd great for a smoky eyelook. makes your eyes really pretty. super happy all the ingredients are chemical free.
superb
Absolutely love with the kajal from rubys....super smooth...wearring it for a few days feels nice on the eyes....good buy.
best Kohl pencil
it glides effortlessly, it's a great lip liner and brow pencil too! good investment
I love the smudger applicator and how flattering the Kohl pencil looks on the eyes <3
It's a very lightweight and non- irritant formula. It helps you create a subtle smokey eye look very effortlessly. It's great for everyday wear.
My sensitive eyes are happy!
I have super sensitive eyes and these black kajals from rubys are the only products that I use that dont aggravate them...used the kajal here for as a liner..the colour payoff is amazing...super product at great price too.
My experience
This is one of the best and true organic brand in the Indian market....such amazing products where you don't have to compromise beauty with any damage on skin
Nice product
I m a regular user of kajal,it's texture is good and non itchy.
Beauty for Everybody
At Ruby's Organics, we want to encourage a culture that supports and values individuality and self-expression over anything else. We cannot make false promises and claims because truly, the journey to discovering beauty is inward and transcends far beyond the surface. Everybody deserves to feel beautiful and makeup is simply a tool.
Our goal is to bring you clean, uncomplicated, and purposeful products built on innovative
plant-based formulas that do more than just sit on the surface but add nourishment with active skin-care ingredients.