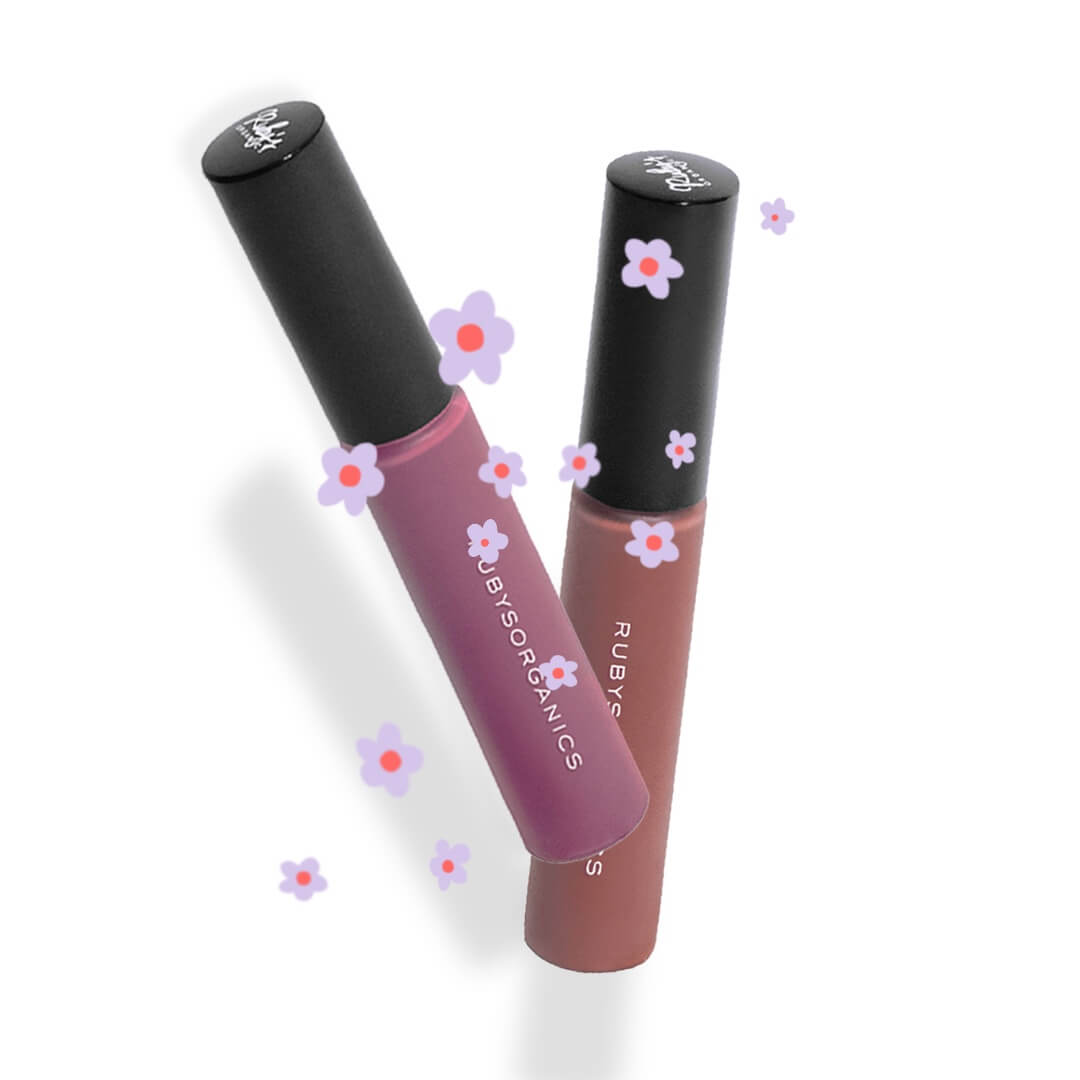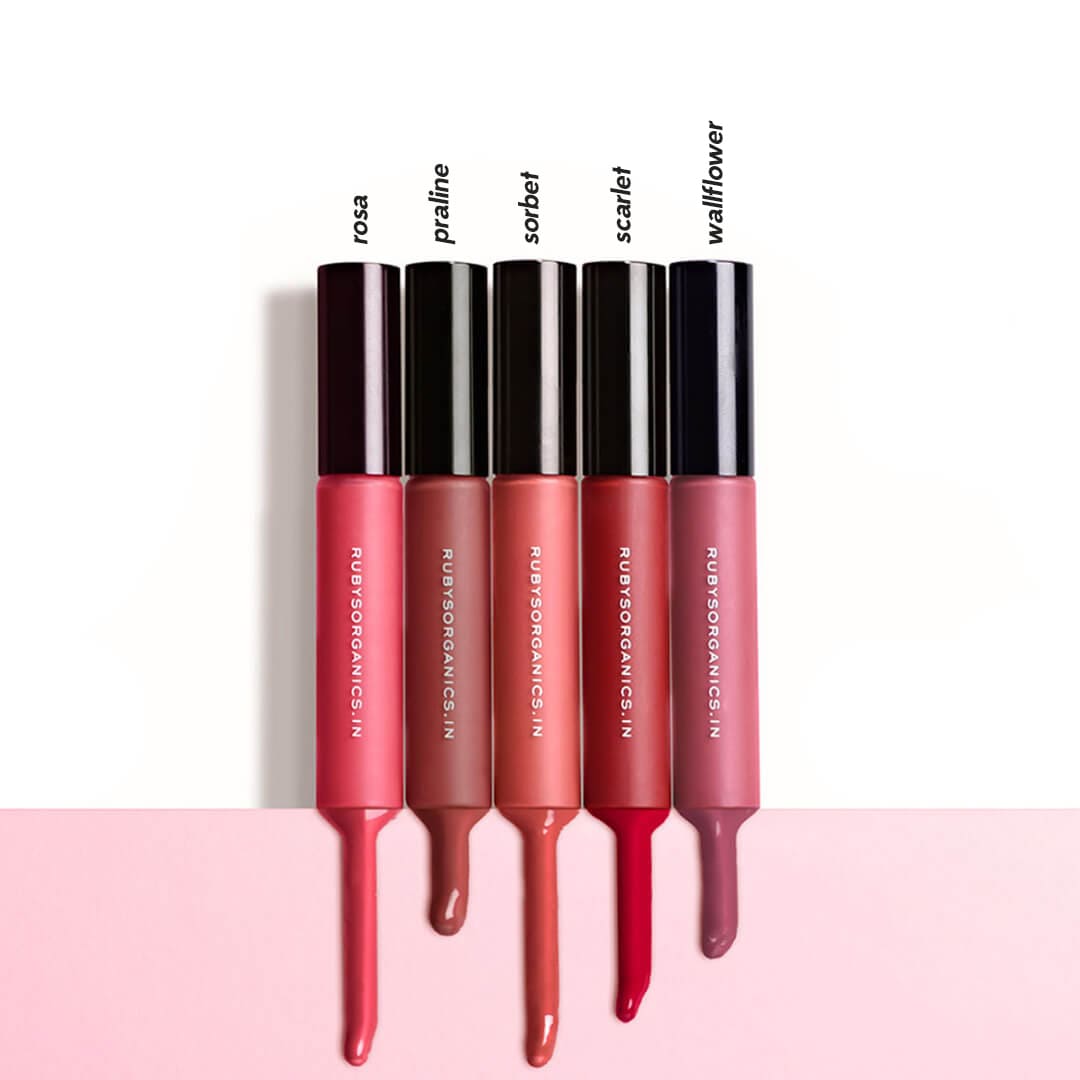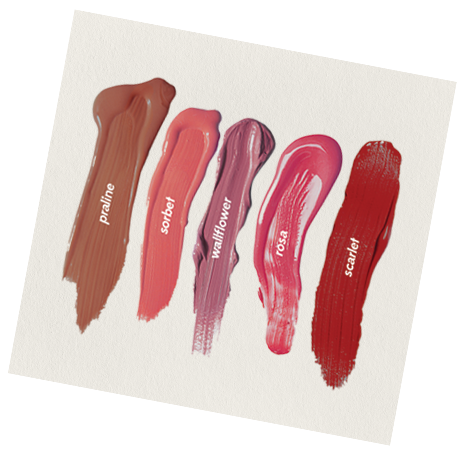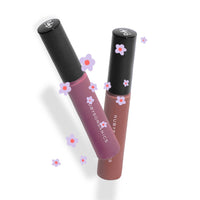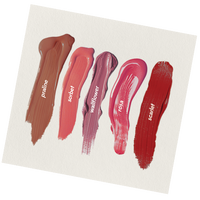 Combos
Lip Crème Duo
Double the lip fun! Pick any two of our highly pigmented and nourishing Lip Crèmes - a creamy liquid lipstick made with the goodness of 7 active plant oils.
🚚 Order dispatch in 24-48 hours!
Coverage Full
Finish Soft Velvet
Fragrance Natural Vanilla Oil
Ecocert/Cosmos Certified Ingredients
Paraben And Petrochemical Free
Silicon and Microplastic Free
No Alcohol and Artificial Fragrance
No Heavy Metals
Better because
Moisturises
Bamboo Silica boosts collagen that enhances elasticity and locks in moisture
Protects
Avocado Oil contains natural antioxidants that protect against harsh UV rays of the sun
Soothes & Relieves
Olive Squalane and oil relieve, treat and protect skin from excessive dryness and reverse damage to give nourished and soft lips
How it works
Glide the applicator directly on to freshly moisturized lips for best results.
TIP: Use the pointed edge of the applicator to line and the flat side to fill. Apply with fingers for a blurred stain or directly from the applicator for full impact.
Care instructions
Store in a cool, dry place
Keep away from moisture and direct sunlight
Keep lid on tightly when not in use
I LOVE MY ROSA LIP CREME!
I'm in love with the feel of this product on my lips. It's very smooth, super pigmented, applies on really well and leaves a creamy velvet finish. Plus I can easily use my fingers to make it like a matte finish. Can't wait to try out the other shades!
Prettiest Pink Lipstick
My lips tend to dry up in the colder months and thats when this lip creme comes super handy. It's super nourishing and has a gorgeous colour pay off
The BEST lip creme out there
This is SOO nourishing & the pigment is great! loved it!
Beautiful soft lipcream
The lip cream is very soft and nourishing on lips...stays for a decent time until a heavy meal is taken but even then a nice stain remains....smells of vanilla and keeps lips soft all day...loved it
Beautiful shade
apart from shade being nice..it glides perfectly and is super hydrating
Unexpectedly nourishing!!
This wallflower lip creme is absolutely nourishing and is super smooth on lips for long time. Highly recommended!!
So nourishing! Absolutely love it!
It's an absolute game-changer lip product.
Beautiful color!
Beautiful nude brown shade and great non-drying texture!
Lovely colour
I loved the colour and texture. The pigments were very long lasting. Unfortunately or fortunately they do tend to leave imprints if you kiss anyone.
Beauty for Everybody
At Ruby's Organics, we want to encourage a culture that supports and values individuality and self-expression over anything else. We cannot make false promises and claims because truly, the journey to discovering beauty is inward and transcends far beyond the surface. Everybody deserves to feel beautiful and makeup is simply a tool.
Our goal is to bring you clean, uncomplicated, and purposeful products built on innovative
plant-based formulas that do more than just sit on the surface but add nourishment with active skin-care ingredients.