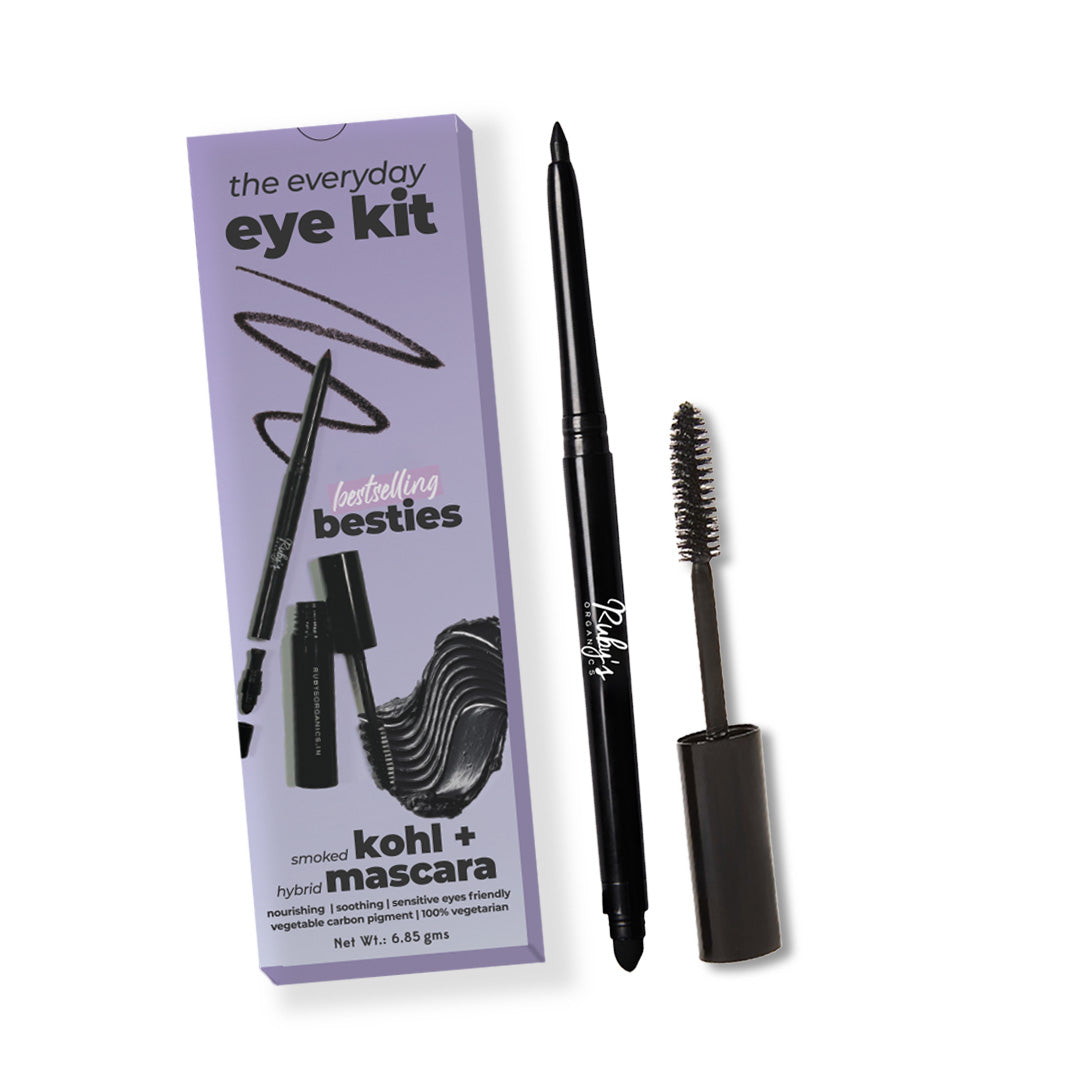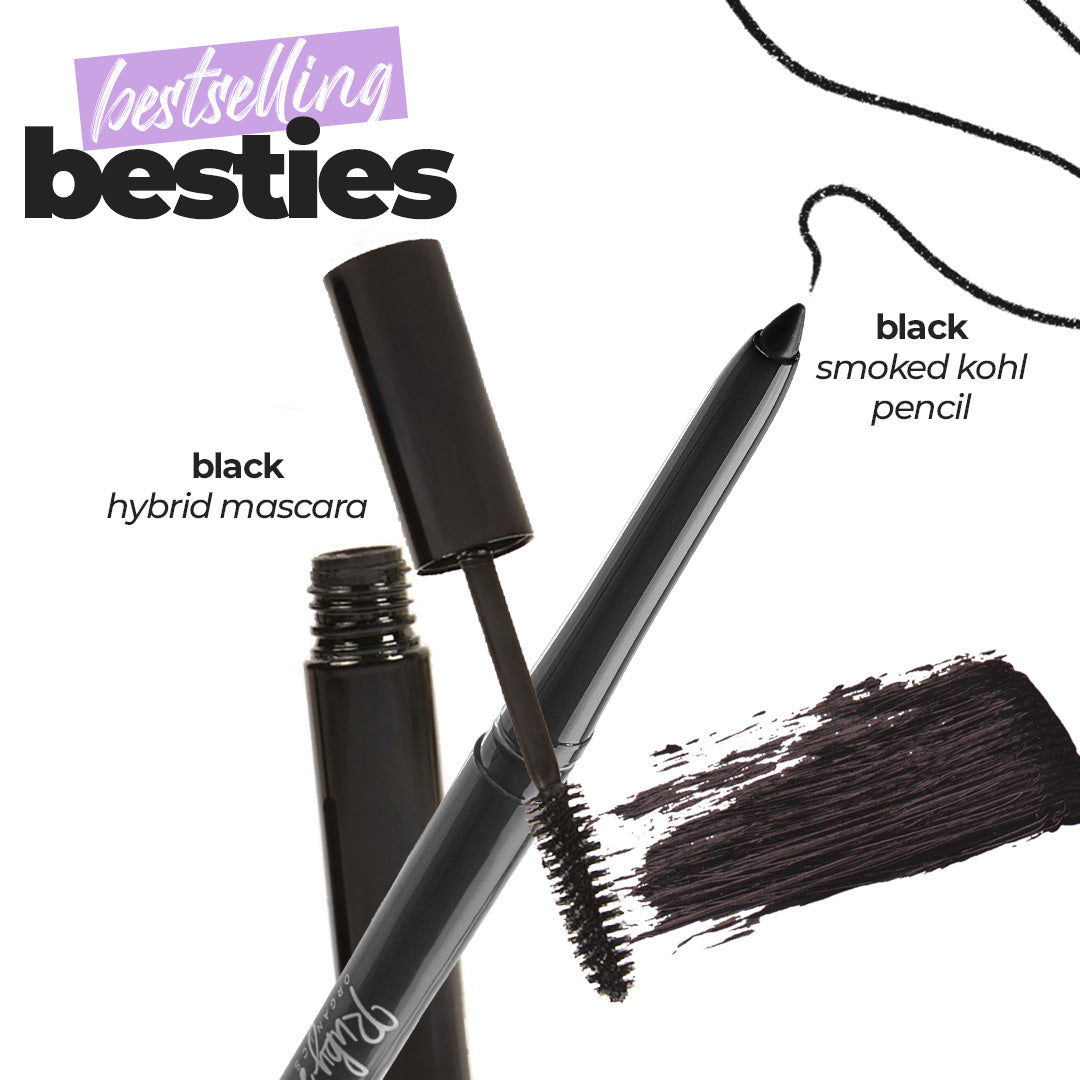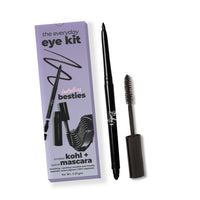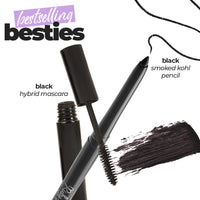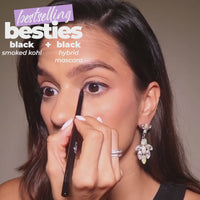 Combos
Black Smoked Kohl & Hybrid Mascara
Our bestselling combo for daily use! Made specially for those with sensitive eyes, this winning combo - of our Kohl Liner and Black Hybrid Mascara - is best for daily use, and is infused with safe ingredients such as natural oils and butters and black pigments derived from natural vegetable carbon. 


 🚚 SAME-DAY ORDER DISPATCH - (Before 12PM on weekdays) 🚚

MY FAVOURITE
Dear Ruby's fam💛
I am already an mascaraphilic person I love tis one💎omg it's just perfect and very safe for my eyes it's my eye's best friend now🥰🙌🏻
The ruby's organics hybrid mascara.
This mascara works like magic, lengthens and volumizes without clumping clumping up at all, love it♥️♥️
MY SUPER SENSITIVE EYES LOVED THIS!!
MY SUPER SENSITIVE EYES LOVED THIS!! I am absolutely in love with this mascara. I have super sensitive eyes, and this is the only mascara that doesn't make my eyes red. Goes on perfectly and no flaking or smudging. Just close your eyes and buy this!!
Holy Grail for Sensitive Eyes!!!
I've been avoiding mascara and kajal for years since my eyes get super watery every time I apply anything! A friend recommended I try rubys and I'm so glad I listened!! When I first applied the kajal I was expecting a reaction, but nothingg!! I was fine! And same with the mascara tooo! I still cant believe it! Goes to show how organic and clean the ingredients are! Thank you soo much rubys for making this product for women like me! They also sent me their rhubarb lipstick as a free gift, and look its such a pretty colour!
The BEST MASCARA EVER
I loveeee this mascara. I have really sensitive eyes and this mascara doesn't give me watery eyes. Voluminous lashes + natural ingredients, what more can I ask for.
Nice mascara
Recently bought mascara it's pretty good
Hello long lashes!!
I have sensitive eyes & this Mascara did wonders I can actually wear this ALL day. It doesn't feel heavy at all ... super lightweight & comes off so gently. I wear mascara almost everyday now without any damage to my lashes :)
Best non-toxic mascara💓
Amazing quality and bestt in the market as a Non-Toxic mascara👌♥️
Beauty for Everybody
At Ruby's Organics, we want to encourage a culture that supports and values individuality and self-expression over anything else. We cannot make false promises and claims because truly, the journey to discovering beauty is inward and transcends far beyond the surface. Everybody deserves to feel beautiful and makeup is simply a tool.
Our goal is to bring you clean, uncomplicated, and purposeful products built on innovative
plant-based formulas that do more than just sit on the surface but add nourishment with active skin-care ingredients.