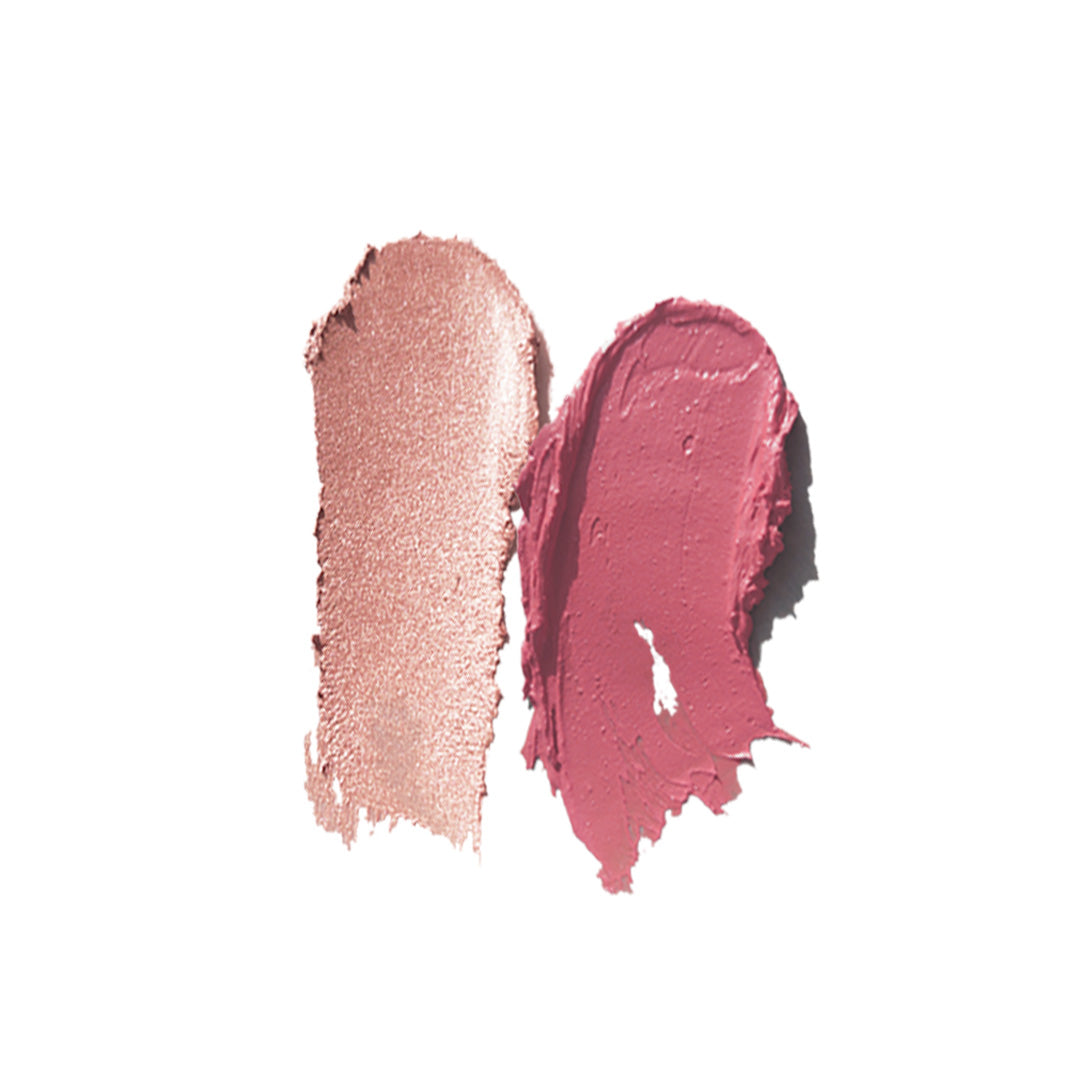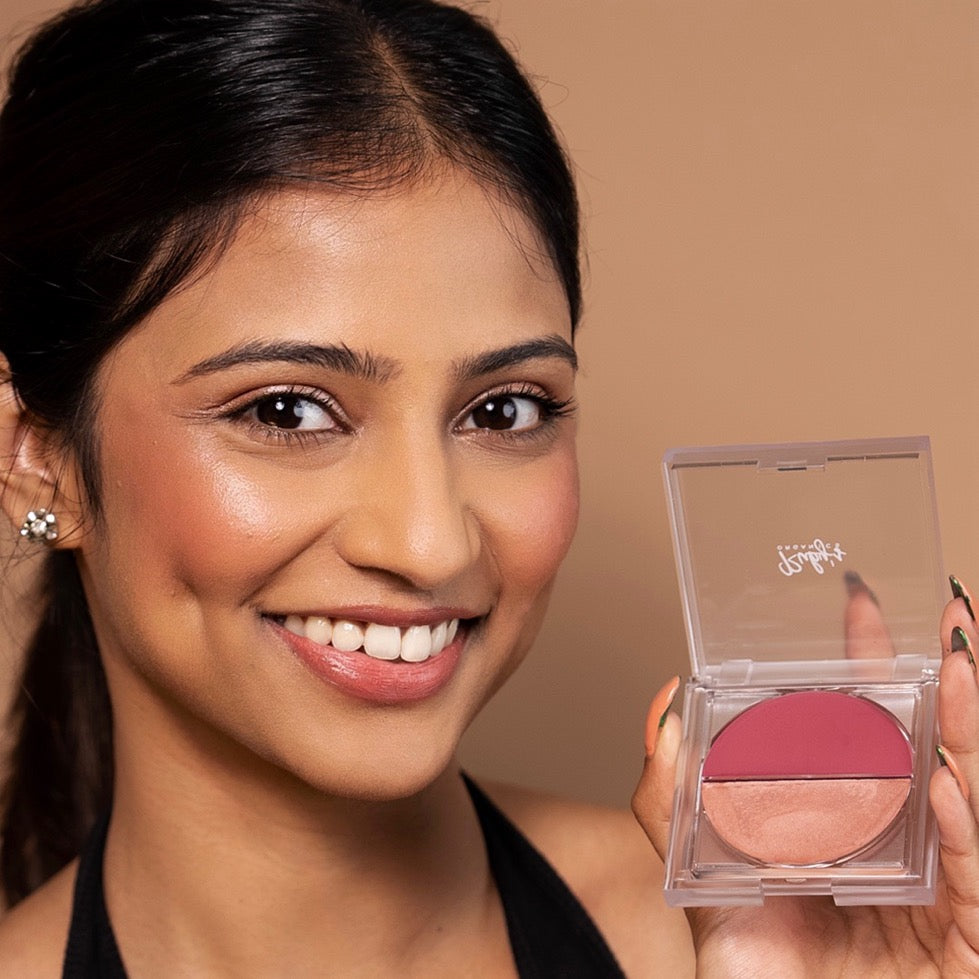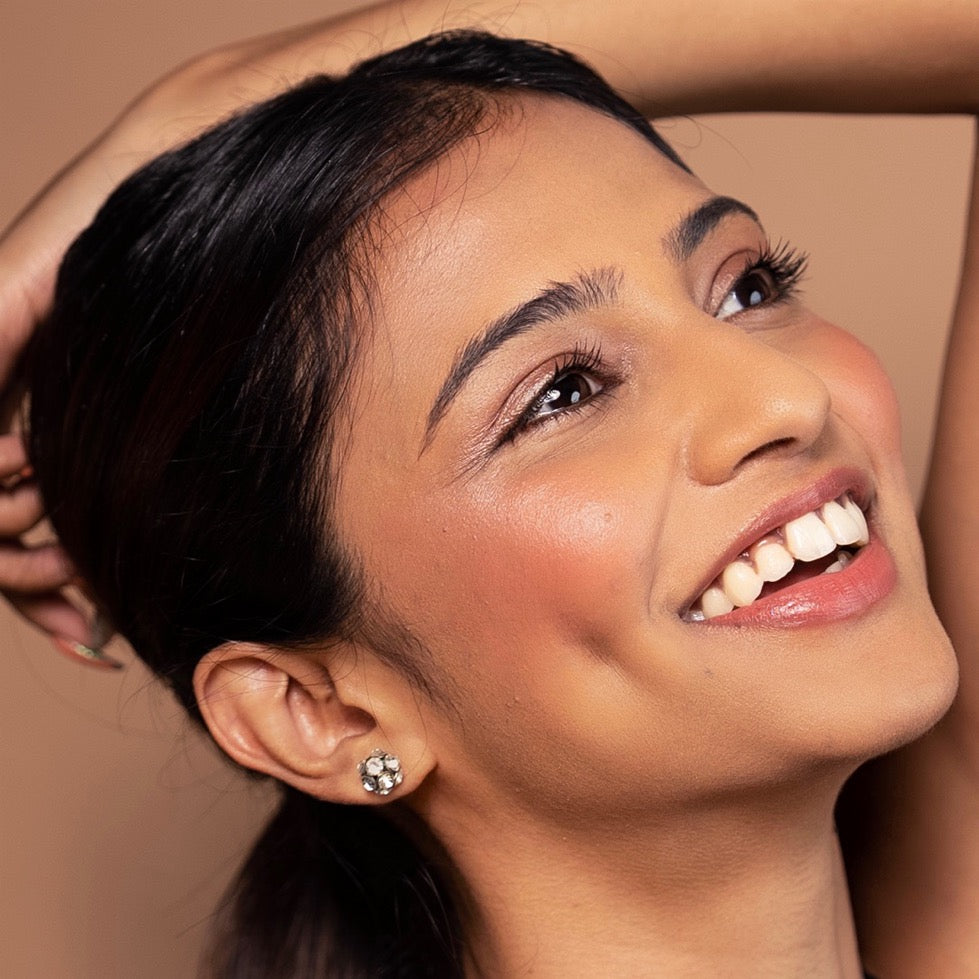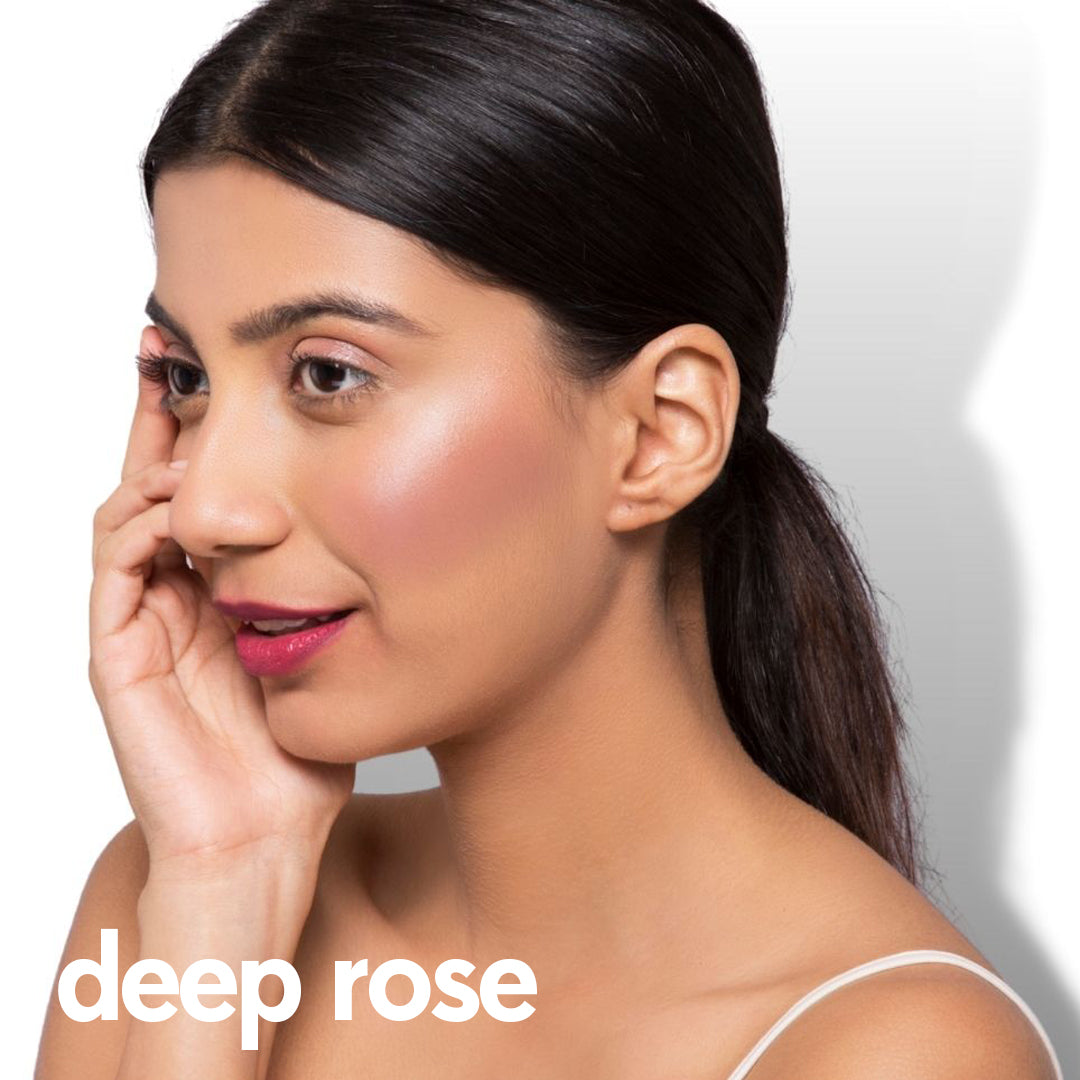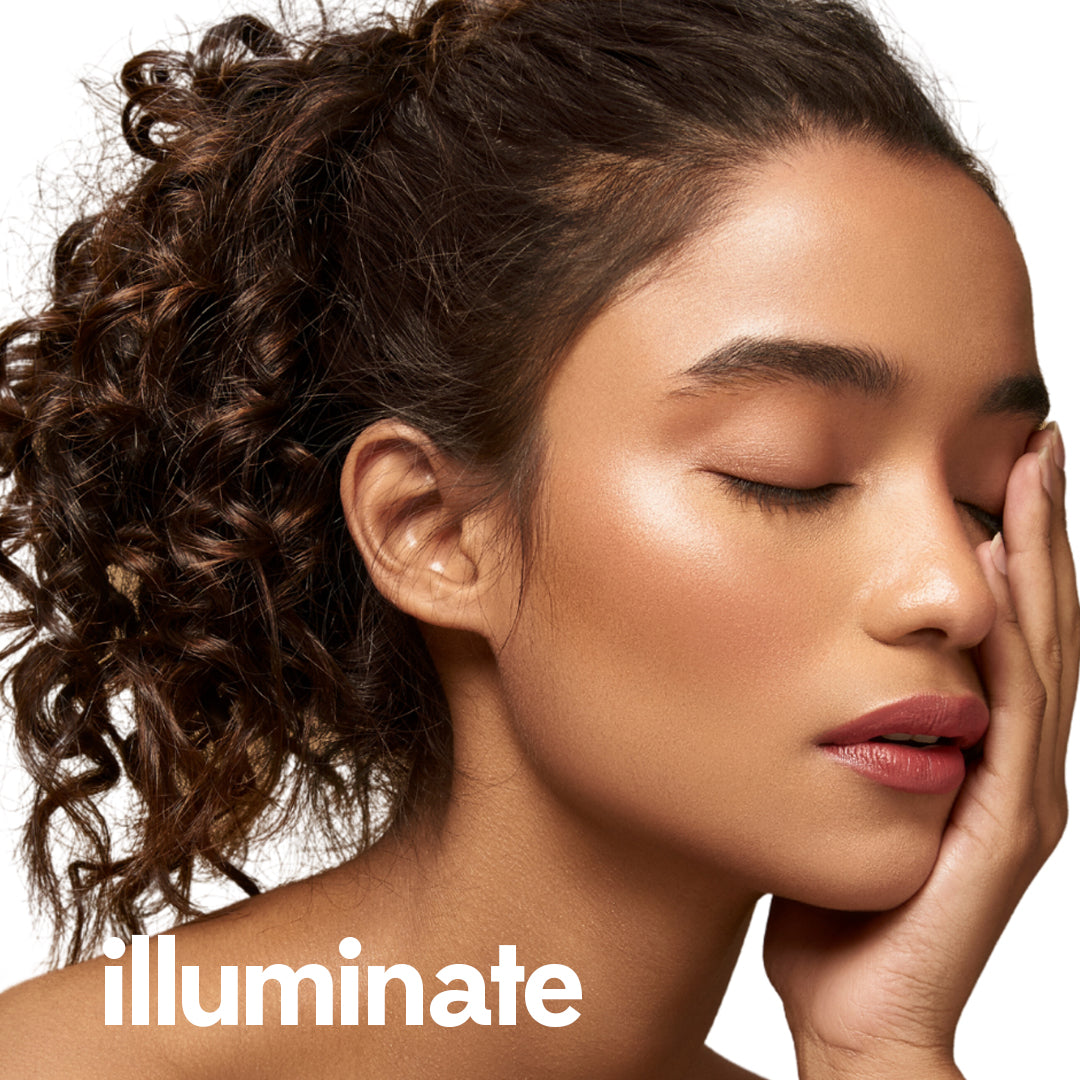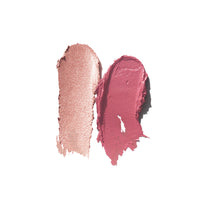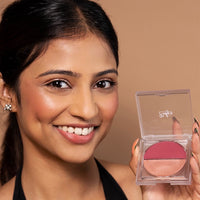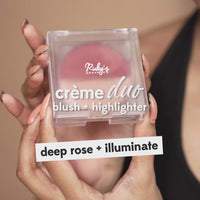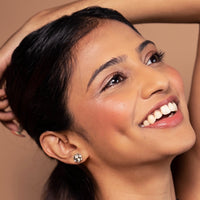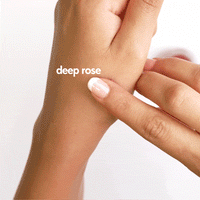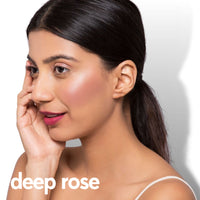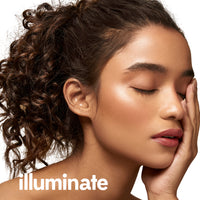 Crème Duo (Blush + Highlighter)
Deep Rose + Illuminate
an earthy pink blush + peach-toned highlighter
Say hello to our new partners in crème ;) Our cult-favourite Crème Blush and Crème Highlighter are now available together - in an efficient travel friendly set. BONUS: You pay the same price of Rs. 1100 for TWO cult favourite shades. 
✓ Multi-tasking  ✓ 100% Vegetarian ✓ Easy ✓ Moisturising ✓ Soft Dewy Finish
🚚 Order dispatch in 24-48 hours!
9g/shelf life of 24 months from MFD
* Suitable for all skin types
Coverage Buildable to Bold
Finish Cream Formula
Fragrance Natural Geranium Oil
Ecocert/Cosmos Certified Ingredients
Contains natural SPF
Silicon and Microplastic Free
Paraben And Petrochemical Free
Formulated for Indian Skin Tones
Better because
Soothes
Jojoba Oil is naturally gentle and non-irritating, making it perfect for basically every skin type; it balances oily skin, soothes sensitive skin, hydrates dry skin and helps with acne and breakouts
Hydrates
Cocoa Butter is high in fatty acids, which is why it's often touted for its ability to hydrate and nourish the skin and improve elasticity. The fat in cocoa butter forms a protective barrier over skin to hold in moisture
Protects
Resveratrol is a very potent antioxidant that protects the skin from damage caused by exposure to harmful UV rays and pollutants in the environment. Resveratrol also has anti-inflammatory and anti-microbial properties, thus keeping your skin healthy and free from breakouts and inflammation
How it works
Apply sparingly over cheeks, lips and/or eye-lids with fingers or a brush and blend well into the skin for a perfect, natural tint.
Tip: Richly pigmented, a little goes a long way.
Care instructions
Keep away from moisture and direct sunlight
Store in an upright position at all times
Keep lid on tightly when not in use
The Good Stuff
all the ingredients
kaolin, zinc stearate, simmondsia chinesis (jojoba oil), ricinus communis (castor oil), butyrosperum parkii (shea butter) theobroma cacao (cocoa butter),tocopherol, beeswax, candelilla wax, carnauba, isopropyl myristate, resveratrol, pongamia pinnata seed extract May contain: [+/- pearl, mica, titanium dioxide ci 77891, iron oxide ci 77492, ci 77491, ci 77499]
How To Apply
Apply on cheeks, lips and eye-lids with fingers or a brush, blend well for a natural flush of colour.


Tan is amazing!!!
Tan is amazing!!! It's a nice earthy looking blush which just blends so well on the cheeks. I've been getting soo many compliments! Such a unique shade! I don't use bronze so much, mostly as an eyeshadow which looks pretty too.
WOW!
Love this blush and highlighter kit from ruby... Made the purchase after some reviews of deeprose on youtube. ...I'm not a fan of blushes but this shade is soo pretty..As the name says its a deep pink shade thats perfect for medium indian skin tones...Blended super well. The highlighter illuminate is a nice too, not look fake or glittery,...... Both look very natural on the skin. Packaging is classy too. Will buy more shades.
A MUST!
I've heard so much about the ruby's blush and I finally got my hands on their new deep rose and illuminate duo. They are super pigmented but blend so seamlessly into the skin! A little goes a lonngg way and just look at that finish! If you want to try something from rubys, this blush duo would be my number 1 recommendation!!!
Nice Pink
love this nude pink blush! not too loud. i apply it on the eyes too for some colour. would buy again 👍
Dusty Pink
This is such an underrated shade, I don't understand why more people are not talking about this! Especially all the girls with light and even medium complexion looking for subtle blush tones - this is your answer! It looks like the faintest flush even on my LM 01.8 skin tone (Mac NC 40 approx.)
Holy grail!
Ruby blushes are super popular, and I already have deep rose but peach is my new favourite. It's this beautiful warm coral shade that just blends soo seamlessly into the skin. The most natural looking blush out there. Highly recommend!
Lovely color
Tan blush gives me a sun kissed look. Looks very natural on my skin tone.(I use the M02 foundation)
Needs a little warmth to get activated, it applies very well.
Super product. It gives glowy and dewy look, super blendable gonna recommend it
great prodouct
This is a great product - blush shade is so perfect for day events. However the highlighter shade is a bit on gold side.
really liked the formulation of these products
Beauty for Everybody
At Ruby's Organics, we want to encourage a culture that supports and values individuality and self-expression over anything else. We cannot make false promises and claims because truly, the journey to discovering beauty is inward and transcends far beyond the surface. Everybody deserves to feel beautiful and makeup is simply a tool.
Our goal is to bring you clean, uncomplicated, and purposeful products built on innovative
plant-based formulas that do more than just sit on the surface but add nourishment with active skin-care ingredients.